Safety Shoes Allen Copper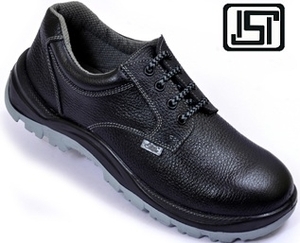 Safety Shoes Allen Copper
Price And Quantity
Pair/Pairs

540.00 - 565.00 INR
Product Description
Safety Shoes Allen Copper is a reputable brand that specializes in manufacturing high-quality safety footwear. Their shoes are designed to provide exceptional protection, durability, and comfort for workers in various industries. Allen Copper safety shoes are crafted with premium materials and incorporate advanced features such as steel toes, slip-resistant outsoles, and puncture-resistant midsoles. With a focus on safety, performance, and ergonomic design, Safety Shoes Allen Copper aims to ensure the well-being of workers in demanding work environments.
FAQ (Frequently Asked Questions):
Q: What are Safety Shoes Allen Copper?
A: Safety Shoes Allen Copper refers to a range of safety footwear designed to prioritize worker safety and protection. These shoes are built to withstand workplace hazards while providing comfort and durability.
Q: What industries are Safety Shoes Allen Copper suitable for?
A: Safety Shoes Allen Copper are suitable for a wide range of industries, including construction, manufacturing, mining, oil and gas, and transportation. They are commonly used by workers who encounter hazards such as heavy machinery, falling objects, slippery surfaces, and electrical risks.
Q: What safety features do Safety Shoes Allen Copper offer?
A: Safety Shoes Allen Copper incorporate various safety features to protect workers. These features may include steel toes for impact and compression resistance, slip-resistant outsoles to prevent slips and falls, and puncture-resistant midsoles to guard against sharp objects.
Q: Are Safety Shoes Allen Copper comfortable to wear?
A: Yes, Safety Shoes Allen Copper prioritize both safety and comfort. They are designed with features such as cushioned insoles, breathable materials, and ergonomic designs to enhance comfort, even during long work shifts.
Q: Do Safety Shoes Allen Copper comply with safety standards?
A: Yes, Safety Shoes Allen Copper are manufactured in compliance with relevant safety standards and regulations. They undergo rigorous testing to ensure they meet or exceed industry standards for safety footwear.
Q: Can Safety Shoes Allen Copper be customized or personalized?
A: While customization options may vary, some models of Safety Shoes Allen Copper may offer options for customization, such as different colors or branding. It is recommended to check with the manufacturer or authorized retailers for specific customization possibilities.